Saferzone Tiles

Saferzone is an innovative range of playground safety tiles for use around play equipment. Their aim is to reduce the risk of serious injury in play areas, and the surface is an integral part of the play space.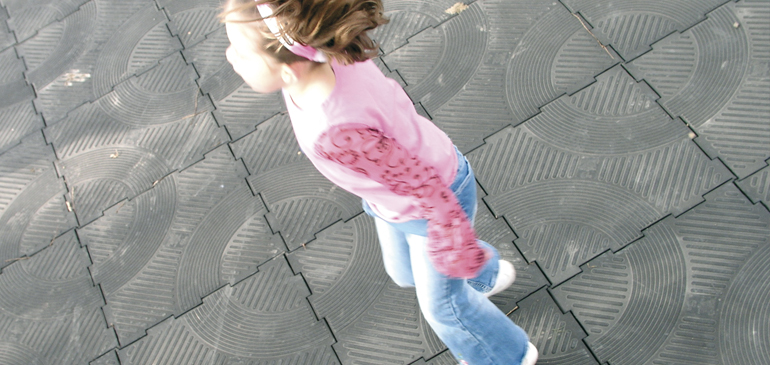 Saferzone tiles incorporate a unique pattern which can be arranged in many configurations to add to the play value of a playspace – with rivers, stones, mazes and even hopscotch designed in. They are manufactured from natural rubber, which gives them excellent durability.
Safety
The tiles are 50cm x 50cm, four tiles per square metre. They are produced in four thicknesses, for play equipment with different fall heights (HIC / Head Injury Criteria) up to 3.6m. The tiles have been independently tested to EN1177. The underside of each Saferzone tile has 225 cushioning air pockets, separated by rubber struts. The tiles absorb impact energy, significantly reducing the risk of head injury if children fall onto the surface.